The Sixth Seal – Part One
The fall of paganism
---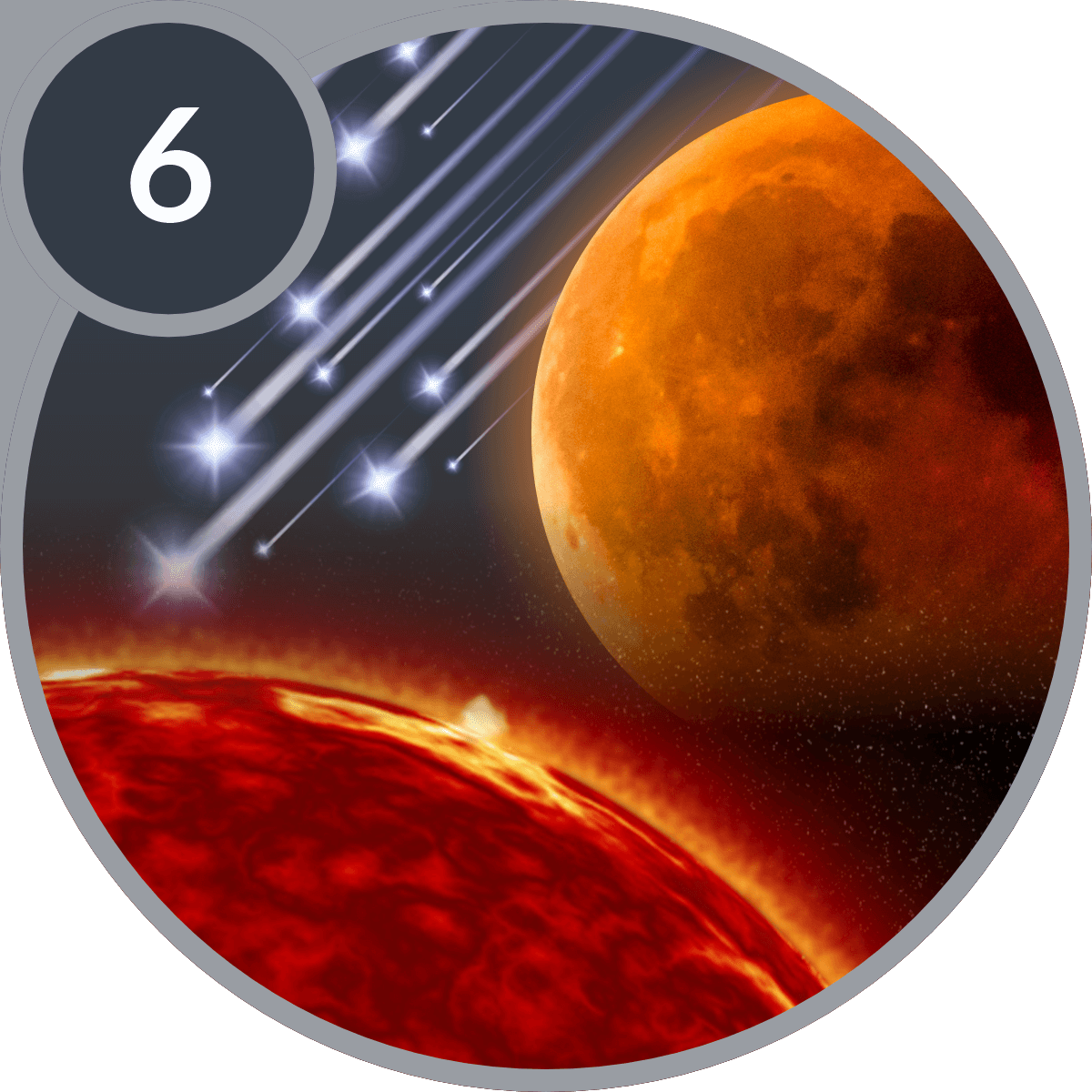 The great earthquake and shaking of the heavens
Circa AD 313 –
And I beheld when he had opened the sixth seal, and, lo, there was a great earthquake; and the sun became black as sackcloth of hair, and the moon became as blood; And the stars of heaven fell unto the earth, even as a fig tree casteth her untimely figs, when she is shaken of a mighty wind.…
After a ten-year attempt to extinguish Christianity, the tide of history is reversed. A new emperor arises who changes the direction of the Roman Empire. The paganism of Rome is overturned, and the empire becomes nominally Christian.
Immediately after Diocletian's time, a great upheaval in the empire took place when Constantine became emperor. Aligning himself with Christianity, Constantine fought against his pagan rivals to the throne. He established Christianity as the state religion and during the next century his successors generally followed his lead. The worship of the old Roman and Greek gods virtually disappeared and the empire was nominally Christianised. Constantine also removed the seat of the emperors from Rome and established a new seat in Constantinople.
For more detail, read the extracts below…
The Visions of Daniel and the Revelation Explained
E.P. Cachemaille, c.1917
A simple but comprehensive summary
Daniel and the Revelation
Joseph Tanner, 1898
Written as a comparison of the Historicist and Futurist interpretations
Horae Apocalypticae
E.B. Elliot, 1862, Fifth Edition
The standard Historicist work – a detailed and thorough exposition in four volumes
---
Mark Wattchow
Mark Wattchow is the pastor of the Christchurch Revival Fellowship in New Zealand. The thoughts and understandings expressed here are solely his own.