The First Trumpet
Alaric and the Goths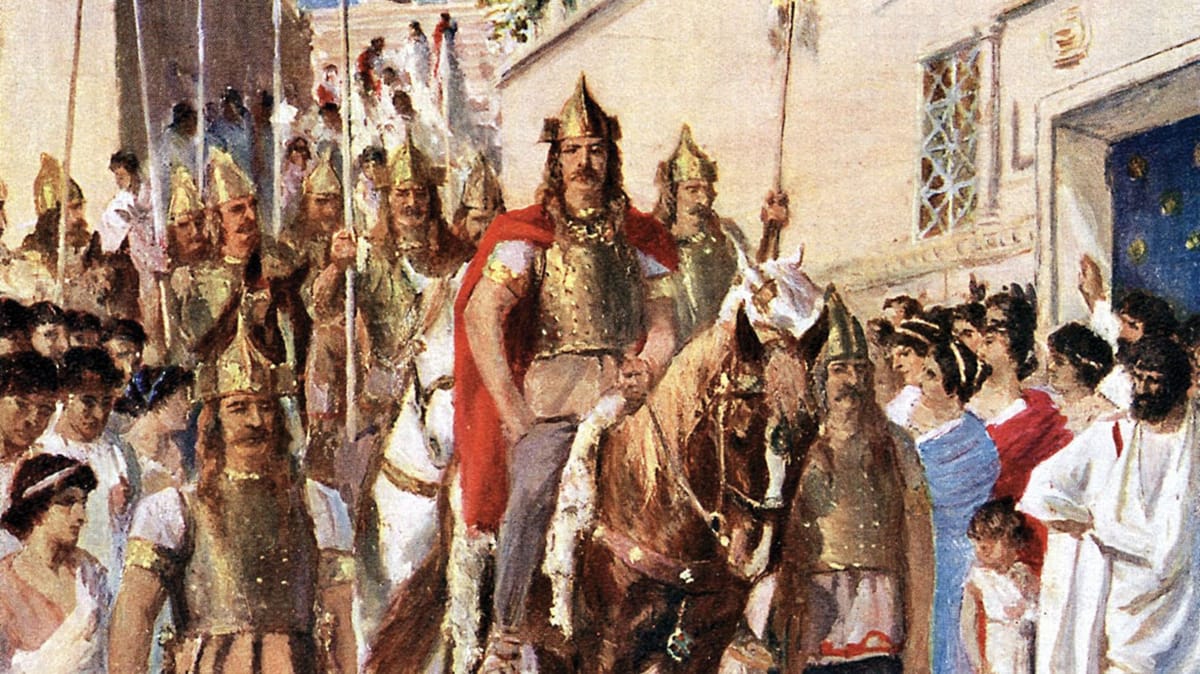 ---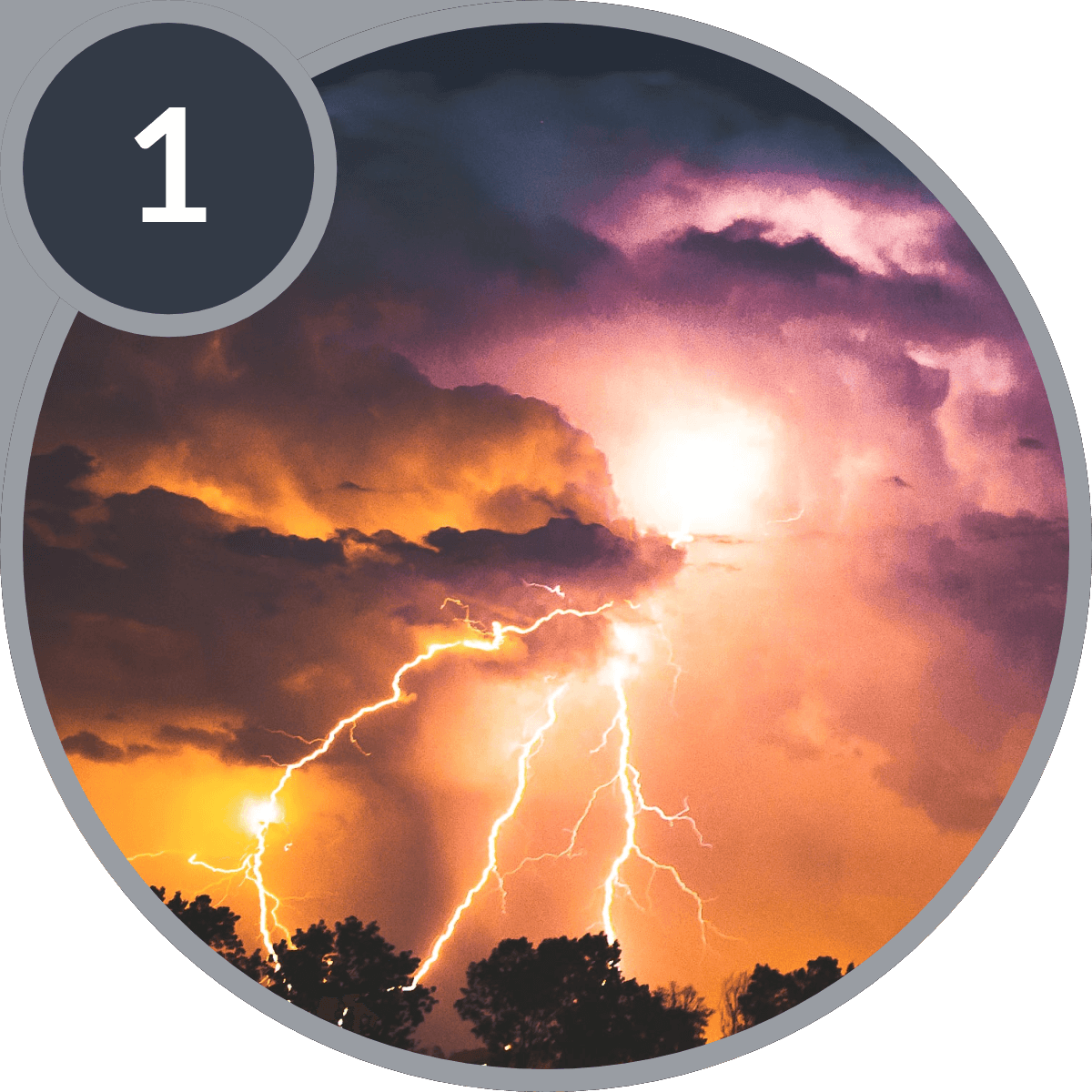 Circa AD 400 –
The first angel sounded, and there followed hail and fire mingled with blood, and they were cast upon the earth: and the third part of trees was burnt up, and all green grass was burnt up.
The breaking up of the Western Empire begins. The Goths, now mingled in the north and centre of the Empire, and tolerated under Theodosius, rise up after his death. Alaric, their leader, turns his people to the West, and the storm of invasion breaks upon Rome.
A
fter the Sixth Seal
the empire is divided into East and West, and ultimately into three parts as the middle area between them has been settled by the Goths. With the death of the emperor Theodosius in the east, whose reign saw the final eclipse of the Roman pagan worship, the Goths under Alaric invade the Western Empire (the "third part"). Rome is sacked for the first time in 1000 years. This is the first wave of the barbarian hordes who finally brought the Western Empire to an end.
The Visions of Daniel and the Revelation Explained
E.P. Cachemaille, c.1917
A simple but comprehensive summary
Daniel and the Revelation
Joseph Tanner, 1898
Written as a comparison of the Historicist and Futurist interpretations
Horae Apocalypticae
E.B. Elliot, 1862, Fifth Edition
The standard Historicist work – a detailed and thorough exposition in four volumes
---
Mark Wattchow
Mark Wattchow is the pastor of the Christchurch Revival Fellowship in New Zealand. The thoughts and understandings expressed here are solely his own.