What is salvation?
And how do we really obtain it?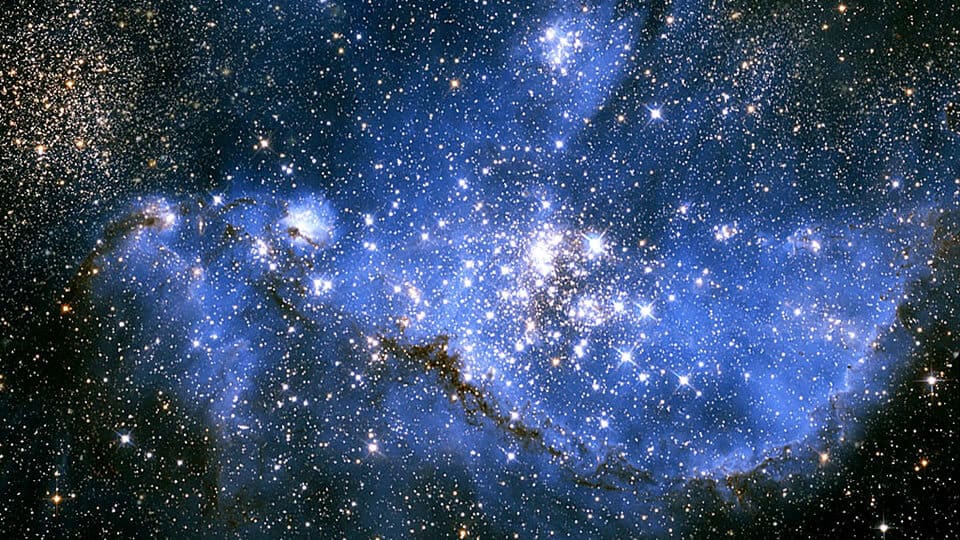 ---
And this is the promise that he hath promised us, even eternal life.
Why do we need to be "saved"? What do we need to be saved from? And how do we get saved?
Salvation is the biblical promise of eternal life. This promise is central to the Bible story. It is not an empty, ethereal existence floating around in clouds, strumming harps after death. It is the upgrade of all upgrades! Eternal life involves a literal regeneration and transformation of the body at the return of Jesus Christ. This changed body is a permanent body, raised in power, and no longer subject to death. Neither, it seems, is it subject to many of the physical laws we understand.
The new life that comes with this new body also comes with an inheritance and a position in what the Bible calls "the kingdom of God". The kingdom of God is established by Christ at his return, and ultimately supersedes all systems of rule on the earth. It is a permanent, eternal kingdom. According to the Bible, those who obtain eternal life will rule and reign with Jesus Christ over this kingdom. The biblical promise of eternal life is not trivial!
How do we receive this promise?
Death is the ultimate cost of sin, or wrong-doing. It is God's failsafe and shutdown on the continuance of evil. God made it possible for us to receive forgiveness from our sin through his Son, Jesus Christ. Jesus died on our behalf and paid the price of our mistake. This demonstrates God's nature as a just God, but also as a merciful one – one who will not allow wilful evil to be without cost, but also one who will do all he can to help us change and live.
God offers life in exchange for repentance. Jesus Christ paid the price of that life for us, and we are called to follow his instruction. His instruction includes being baptised in water as a demonstration of our belief, repentance, and commitment. God promises in turn that Christ will baptise us with his Holy Spirit – his Spirit of life. This is his commitment to us. This baptism is accompanied by a wonderful miracle, just as it was in the days of the early church – the miracle of supernaturally speaking in another tongue, or language. The preaching of the apostles on the day this first happened clearly outlines what Christ wants us to do:
Then Peter said unto them, Repent, and be baptized every one of you in the name of Jesus Christ for the remission of sins, and ye shall receive the gift of the Holy Ghost. For the promise is unto you, and to your children, and to all that are afar off, even as many as the Lord our God shall call. Acts 2:38-39
The Bible speaks of many things in conjunction with salvation through Jesus Christ. You can read a brief explanation of some of them below to see how they all work together. For more detail, have a look at the accompanying articles listed in the menu.
Grace
Ultimately, we are saved through grace. Grace is the unmerited favour and mercy of God towards us. There would be no salvation unless God granted it. As the Creator, he is not required to offer forgiveness, or grant eternal life. He does so by sovereign right, and because he is good. The grace of God, his mercy, entails all that God has done for us through his Son, Jesus Christ, and all his Son has accomplished and purchased for us in his life, death, resurrection, and exaltation to the right hand of God.
For we ourselves also were sometimes foolish, disobedient, deceived, serving divers lusts and pleasures, living in malice and envy, hateful, and hating one another. But after that the kindness and love of God our Saviour toward man appeared, Not by works of righteousness which we have done, but according to his mercy he saved us, by the washing of regeneration, and renewing of the Holy Ghost; Which he shed on us abundantly through Jesus Christ our Saviour; That being justified by his grace, we should be made heirs according to the hope of eternal life. Titus 3:3-7
Belief
Because Jesus is the one who made salvation possible – because he is the one who did all the work – God will only grant grace to those who will recognise the fact. God sent Jesus Christ to be "the Saviour of the world". He therefore requires all who seek life and forgiveness to acknowledge, honour, and obey his son Jesus Christ. That is, he requires us all to believe in Jesus Christ – believe in his name, his character, his nature, his accomplishments, and his word. If we reject the teachings and instruction of Jesus Christ, we have no part in the grace of God.
Jesus answered and said unto him, If a man love me, he will keep my words: and my Father will love him, and we will come unto him, and make our abode with him. John 14:23
Living belief
Faith or belief ultimately saves us because it motivates us. Belief which is not acted upon is "dead faith", and the Bible describes it as a body without the spirit. Dead faith cannot save us. The saving faith the Bible speaks of is "living faith" – belief which is acted upon. It is not merely a mental acknowledgement, or even a verbal one, because such belief alone does not necessarily mean we are living according to the instruction of God. God has required us to believe on Jesus Christ, because he wants us to follow Christ's instruction.
But without faith it is impossible to please him: for he that cometh to God must believe that he is, and that he is a rewarder of them that diligently seek him. Hebrews 11:6
Repentance and remission of sins
God in his grace has given us the opportunity to be forgiven through the work of Jesus Christ. This forgiveness is promised to all who repent. Living faith saves us by motivating us to repent and receive remission of sins. We repent, and God forgives.
Then opened he their understanding, that they might understand the scriptures, And said unto them, Thus it is written, and thus it behoved Christ to suffer, and to rise from the dead the third day: And that repentance and remission of sins should be preached in his name among all nations, beginning at Jerusalem. Luke 24:45-47
Baptism in water
Biblical repentance involves being baptised in water, burying our old life, as God's required act of faith, obedience, and commitment towards Christ.
Then Peter said unto them, Repent, and be baptized every one of you in the name of Jesus Christ for the remission of sins, and ye shall receive the gift of the Holy Ghost. Acts 2:38
Baptism in the Holy Spirit
Jesus Christ is the one who baptises with the Holy Spirit. This is his commitment to us. It is the "earnest", or guarantee and downpayment – the seal and promise of eternal life that Christ received from his Father, poured out on the day of Pentecost, and has poured out ever since.
And I knew him not: but he that sent me to baptize with water, the same said unto me, Upon whom thou shalt see the Spirit descending, and remaining on him, the same is he which baptizeth with the Holy Ghost. And I saw, and bare record that this is the Son of God. John 1:33-34
Being born of water and of the Spirit
The baptism of repentance in water, and the baptism in the Holy Spirit is what Jesus meant by being "born of water and of the Spirit", without which we "cannot enter the kingdom of God".
Jesus answered, Verily, verily, I say unto thee, Except a man be born of water and of the Spirit, he cannot enter into the kingdom of God. John 3:5
Speaking in tongues
Baptism in the Holy Spirit is accompanied by "speaking in tongues", as recorded in the book of Acts. This miraculous sign represents God's cleansing of the tongue, which in turn signifies God's cleansing of the heart.
And they were all filled with the Holy Ghost, and began to speak with other tongues, as the Spirit gave them utterance. Acts 2:4
Salvation is not automatic, and we should not assume we have it. There are things we need to do, and there are things God must do for us.
---
Mark Wattchow
Mark Wattchow is the pastor of the Christchurch Revival Fellowship in New Zealand. The thoughts and understandings expressed here are solely his own.