The First Seal
The Golden Age of Rome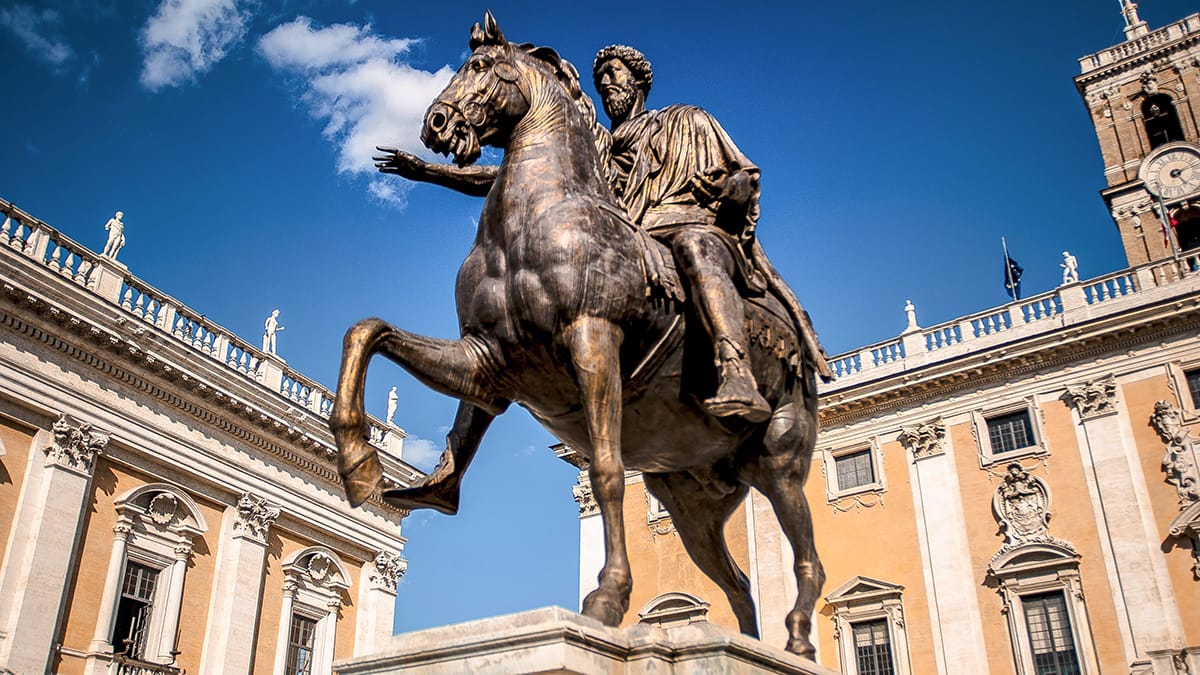 ---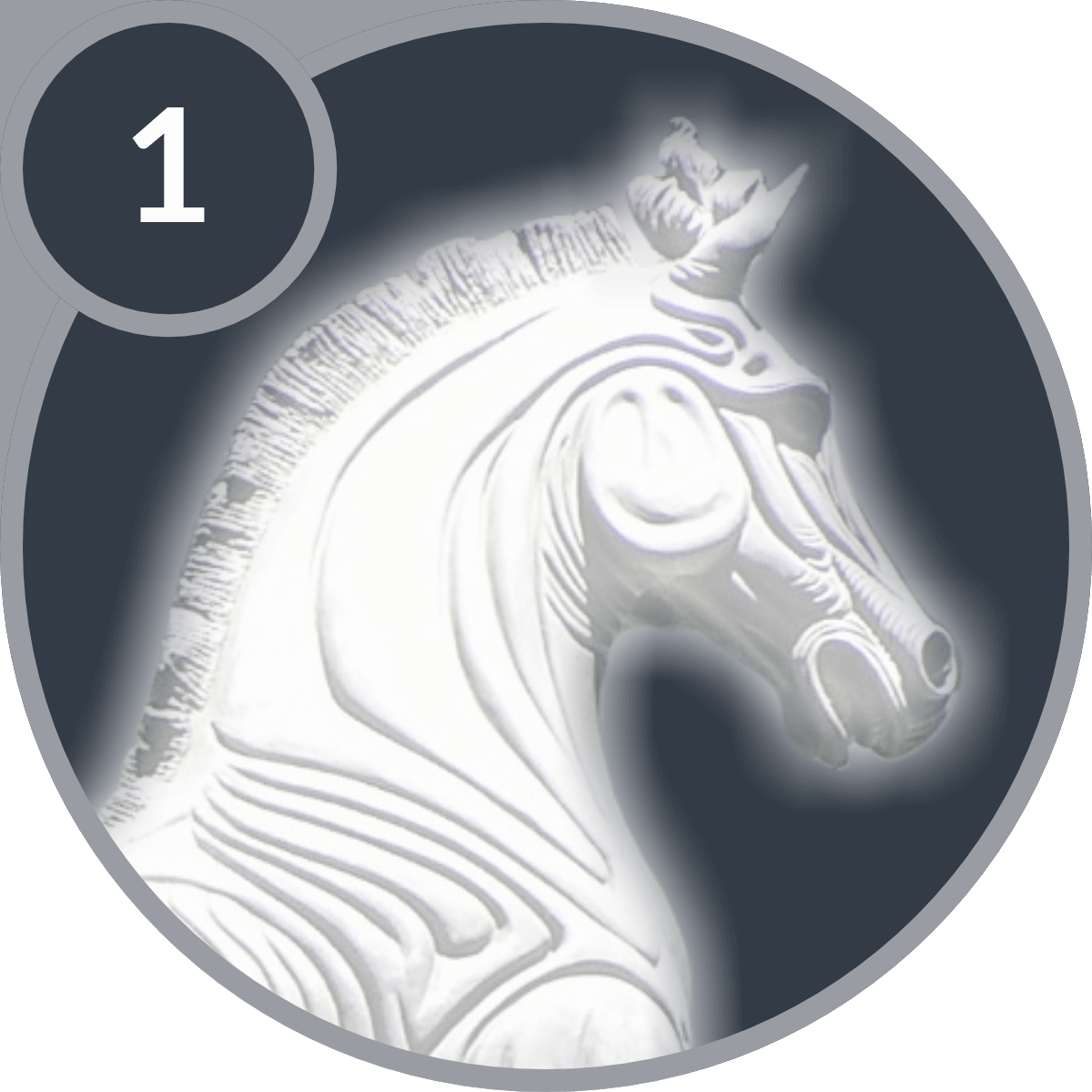 Circa AD 96 –
And I saw when the Lamb opened one of the seals, and I heard, as it were the noise of thunder, one of the four beasts saying, Come and see. And I saw, and behold a white horse: and he that sat on him had a bow; and a crown was given unto him: and he went forth conquering, and to conquer.
The glory days of Rome – the white horse and rider go forth to conquer. The era immediately following the writing of the book of Revelation sees the Roman Empire enter the peak of its power and prosperity.
In the visions of the first four Seals, the empire of Rome is represented by the symbol of a horse. The colour of the horse reflects the condition of the empire, and the rider the dominating influence which brought about that condition.
Almost immediately after the apostle John received the Revelation, a new era began in the empire—the era of the Five Good Emperors. These were the glory days of Rome, and its conquests expanded the empire to its greatest majesty and extent. The historian, Gibbon, began his work The Decline and Fall of the Roman Empire with this very period to contrast the peak of the Roman Empire before its decline and fall.
The Visions of Daniel and the Revelation Explained
E.P. Cachemaille, c.1917
A simple but comprehensive summary
Daniel and the Revelation
Joseph Tanner, 1898
Written as a comparison of the Historicist and Futurist interpretations
Horae Apocalypticae
E.B. Elliot, 1862, Fifth Edition
The standard Historicist work – a detailed and thorough exposition in four volumes
---
Mark Wattchow
Mark Wattchow is the pastor of the Christchurch Revival Fellowship in New Zealand. The thoughts and understandings expressed here are solely his own.