Repentance
We repent: God forgives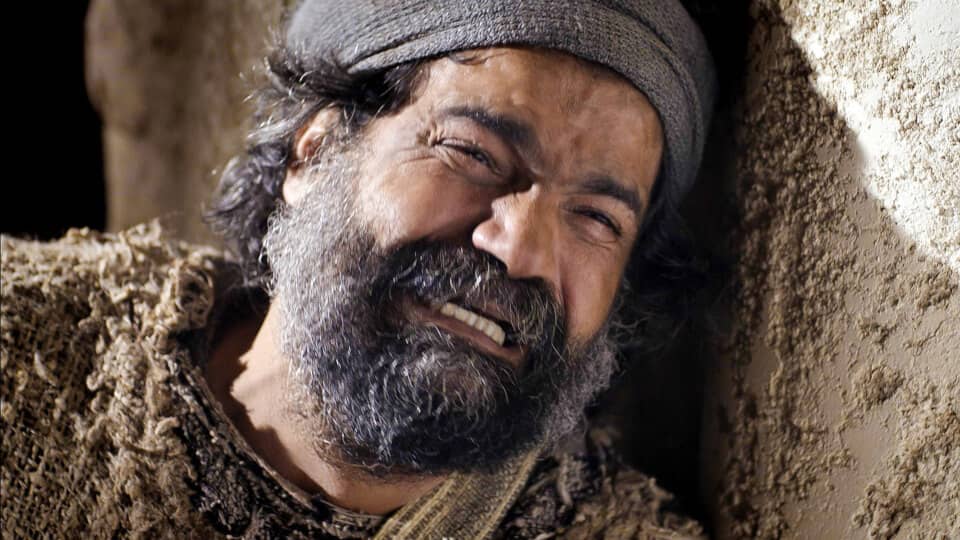 ---
Then opened he their understanding, that they might understand the scriptures, And said unto them, Thus it is written, and thus it behoved Christ to suffer, and to rise from the dead the third day: And that repentance and remission of sins should be preached in his name among all nations, beginning at Jerusalem.
We have the choice to do what we want. But do we want to do what is right? God offers forgiveness for all, but first calls all to repent.
The forgiveness of sins and the promise of eternal life is available through, and only through, Jesus Christ. While this forgiveness and grace is available to all, it is ours to accept or reject. God provides the opportunity, but does not remove our personal choice. In order to obtain this forgiveness we need to repent, and accept God's requirements. These include the ongoing need to replace our old lifestyle with the lifestyle of God's Word, and the initial need to be baptised in water as a demonstration of our repentance, faith, obedience, and commitment. God has promised to bless those who repent.
Let the wicked forsake his way, and the unrighteous man his thoughts: and let him return unto the LORD, and he will have mercy upon him; and to our God, for he will abundantly pardon. For my thoughts are not your thoughts, neither are your ways my ways, saith the LORD. Isaiah 55:7-8
God makes it clear throughout the Bible that his desire is not to destroy, but to see a change for good:
Again, when I say unto the wicked, Thou shalt surely die; if he turn from his sin, and do that which is lawful and right; If the wicked restore the pledge, give again that he had robbed, walk in the statutes of life, without committing iniquity; he shall surely live, he shall not die. None of his sins that he hath committed shall be mentioned unto him: he hath done that which is lawful and right; he shall surely live. Ezekiel 33:14-16
For I have no pleasure in the death of him that dieth, saith the Lord GOD: wherefore turn yourselves, and live ye. Ezekiel 18:32
This principle of repentance and remission of sins sums up the gospel of salvation. We repent. God forgives. God has provided a way to save the repentant from death, and from the destruction that will come upon the earth as a result of the actions of the unrepentant. Mankind made a conscious choice that lead to death and sorrow. If that process and result is to be reversed, mankind must make another conscious choice that leads to life and happiness. No-one is exempt from this requirement if they wish eternal life. God "commandeth all men every where to repent". The apostle Paul noted that whether it was his own people, or people of other nations, "they are all under sin":
As it is written, There is none righteous, no, not one: There is none that understandeth, there is none that seeketh after God. They are all gone out of the way, they are together become unprofitable; there is none that doeth good, no, not one. Romans 3:10-12
Though we may compare ourselves with other people to form our own opinions of who and what is "good" and "evil", God has ruled that all are in the wrong. However "better" one may seem to be than someone else, none is good enough. All have come short of the mark or standard. This puts the entire world in need of repentance. And so we read the apostle Peter's advice to his own people:
Repent ye therefore, and be converted, that your sins may be blotted out … Act 3:19
When Peter was later called to preach the gospel to the Gentiles, or people of other nations, and his own people witnessed and heard of the outpouring of the Holy Spirit upon them, they concluded with wonder and joy: "Then hath God also to the Gentiles granted repentance unto life." Wherever we are, and whoever we are, God offers life to those who repent.
Repentance is our first act of faith
Repentance is the first step of living belief. When we have come to believe that there is a God, that Jesus Christ is his Son, and that the requirements of God are declared in the Bible, we must act upon that belief and those requirements if we wish to be saved. Both belief and repentance are only acceptable to God when they bring appropriate action. Repentance is not simply remorse, or a recognition of sin, but a turning around and an active effort to do that which is right and commanded by God. It is an effort to be committed and obedient, motivated by our belief. John the Baptist warned people to "Bring forth therefore fruits worthy of repentance".
Water baptism is closely associated with repentance. God sent John the Baptist to baptise people with water and instruct them to believe on Jesus Christ, who would in turn baptise people with the Holy Spirit.
Then said Paul, John verily baptized with the baptism of repentance, saying unto the people, that they should believe on him which should come after him, that is, on Christ Jesus. Acts 19:4
I indeed baptize you with water unto repentance: but he that cometh after me is mightier than I, whose shoes I am not worthy to bear: he shall baptize you with the Holy Ghost, and with fire: Matthew 3:11
On the day of Pentecost in Acts 2, repentance was the first thing required of those who came to the recognition that Jesus was "both Lord and Christ". That repentance leads to both water baptism and baptism in the Holy Spirit, and in so doing, results in the remission of sins.
Now when they heard this, they were pricked in their heart, and said unto Peter and to the rest of the apostles, Men and brethren, what shall we do? Then Peter said unto them, Repent, and be baptized every one of you in the name of Jesus Christ for the remission of sins, and ye shall receive the gift of the Holy Ghost. Acts 2:37-38
If we have believed, we also need to repent.
---
Mark Wattchow
Mark Wattchow is the pastor of the Christchurch Revival Fellowship in New Zealand. The thoughts and understandings expressed here are solely his own.