NZ Kids Camp 2023
Strong & Courageous
---
---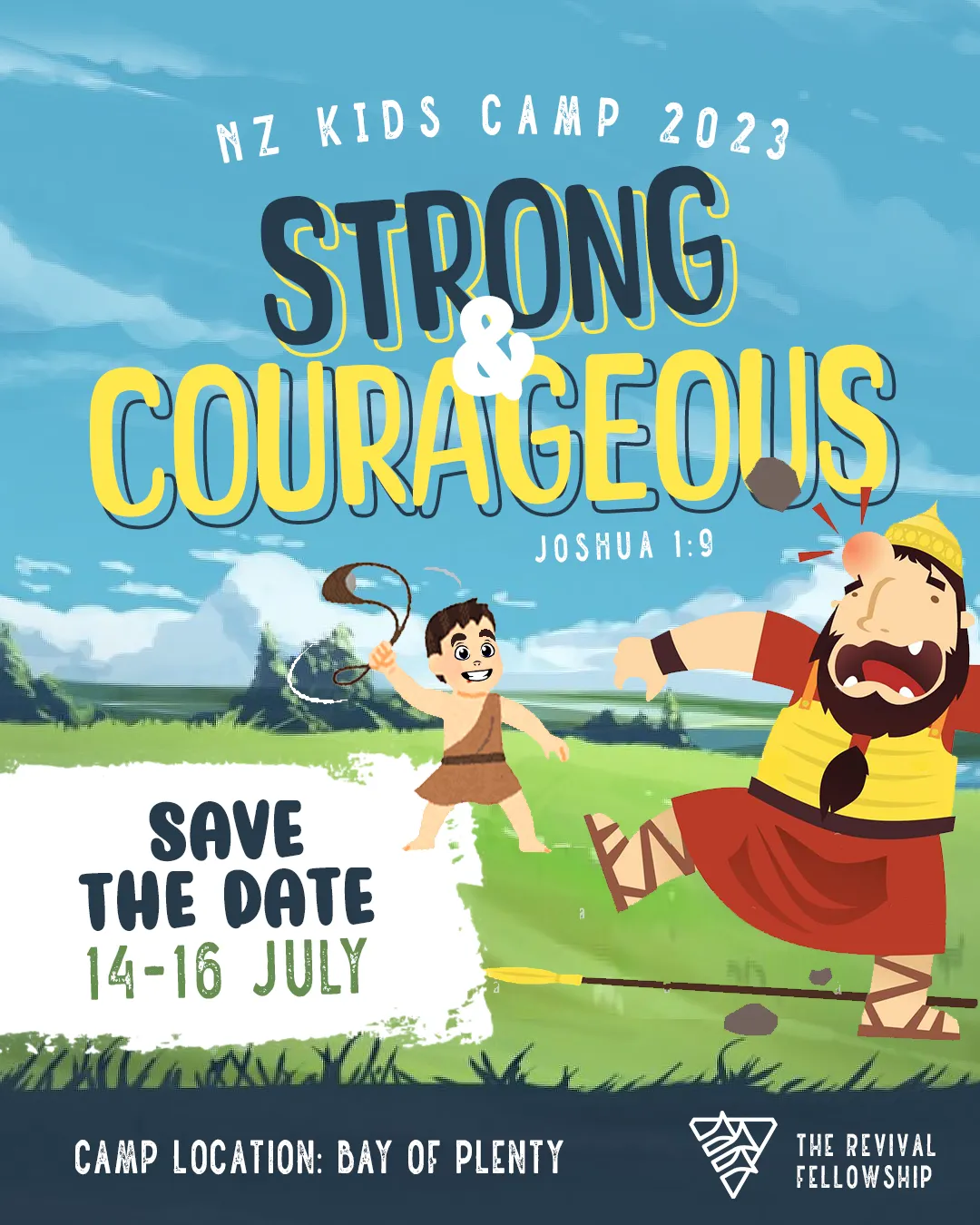 We are so excited to be running NZ Kids Camp this year! Camp is a great opportunity for young saints to get together and be encouraged in their walk with the Lord. If you would like your child to attend – or are interested in being a camp helper – please register so we can begin confirming the programme and cost of camp.
NZ Kids Camp 2023 will be held at Redwood Valley Farm, Allport Road, Te Puke from 14–16 July (Matariki Weekend). Accommodation at the camp will be available for kids to stay from the evening of Thursday 13th July.
Registration of your interest for camp is open for the following people:
1. Kids aged 7–13 – these kids will be fully involved in camp and will stay onsite.
2. Camp Helpers – aged 14+ who can stay onsite with the kids and help to run activities. Numbers are limited based on accommodation.
3. Day Trippers – No cost. Younger siblings under 7 years who would like to attend camp as a day tripper with a caregiver to supervise them. They may be able to take part in some of the activities or they can enjoy exploring Redwood Valley Farm. Alternative activities and fellowship will also be on offer for families staying in Te Puke while their kids attend camp.
We would love to have as many kids attend as possible so please let us know if you need support in any way.
14 July 2023
16 July 2023
10:00 am
Redwood Valley Farm, Allport Road, Te Puke